As a diverse book blogger, nothing makes me happier than supporting diverse titles and being able to get these books into the hands of passionate readers – which is why I feel incredibly honored to be organizing a blog tour for Brittni Chenelle's most recent novel, Kingdom Cold, where most of the characters are Black or Asian.
One other thing to be excited about is that this is the first ever creative blog tour hosted by Caffeine Book Tours. Because this will be a creative blog tour, you can definitely expect wonderfully unusual content from a bunch of creative, amazing bloggers!
By the way, just for this week, Kingdom Cold is available on Amazon for an extremely cheap price of $0.99! What a steal. Don't forget to pick up your own copy and immerse yourself in the dangerous kingdom created by the author!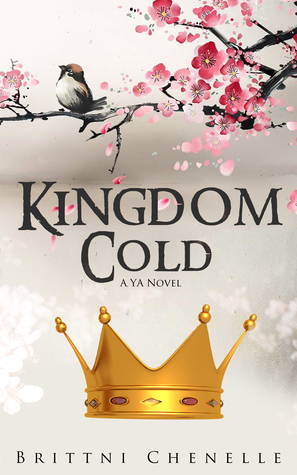 Kingdom Cold
by Brittni Chenelle
published 14 February 2019
young adult & fantasy

add this book on goodreads
purchase via amazon

read the full synopsis.

Attempted murder, that's how sixteen-year-old Princess Charlotte's engagement starts. It seems like the only thing she has in common with Prince Young of Vires is their mutual discontent.

When her kingdom's attacked, Charlotte's parents renegotiate her hand in marriage to a handsome stranger with a sinister plan. With the people Charlotte loves dying around her, and her kingdom's future at stake, the only person she can turn to is the prince she betrayed. But, should she save her kingdom or her heart?

One must fall.
TOUR SCHEDULE

Twitter: @shutupshealea ‧ Instagram ‧ Pinterest ‧ Goodreads ‧ Bloglovin'