Dear friends, this is not a drill. Definitely not a drill.
Some of you might recall that a few months ago, I did the official cover reveal for Rin Chupeco's next novel, The Never Tilting World. In that post, I shared an impeccably written excerpt that will have you clutching your pearls. But I digress.
With an abundance of pride and happy tears, I am honored to announce that I am spearheading an international blog tour for this wonderfully diverse gem of a book! The goddesses have been really kind to me and have gently dropped this huge honor onto my lap. Of course, it helps that Rin Chupeco is incredibly generous and kind as well.
I literally just started and finished reading The Never Tilting World yesterday, and trust me when I say that you do not want to miss out on this blog tour. I won't be delving into the details of the story, but JUST TRUST ME, OKAY?
If you're interested in being the first to learn about blog tour announcements, then I highly encourage you to sign up as an official coffee bean, which comes with the perk of being the recipient of email invitations to events organized by Caffeine Book Tours!
ABOUT THE BOOK
Genre: young adult & fantasy

Diversity tags: authors of color (asian authors), disability representation (hand amputee), lgbtqiap+ representation (bisexual, sapphic), mental health (ptsd, in-world therapy), poc representation (asian coded, middle eastern coded)
Publication date: 15 October 2019

* Add this book on goodreads

Synopsis: Frozen meets Mad Max in this epic teen fantasy duology bursting with star-crossed romance, immortal heroines, and elemental magic, perfect for fans of Furyborn.
Generations of twin goddesses have long ruled Aeon. But seventeen years ago, one sister's betrayal defied an ancient prophecy and split their world in two. The planet ceased to spin, and a Great Abyss now divides two realms: one cloaked in perpetual night, the other scorched by an unrelenting sun.
While one sister rules Aranth — a frozen city surrounded by a storm-wracked sea — her twin inhabits the sand-locked Golden City. Each goddess has raised a daughter, and each keeps her own secrets about her sister's betrayal.
But when shadowy forces begin to call their daughters, Odessa and Haidee, back to the site of the Breaking, the two young goddesses — along with a powerful healer from Aranth, and a mouthy desert scavenger — set out on separate journeys across treacherous wastelands, desperate to heal their broken world. No matter the sacrifice it demands.
ABOUT THE AUTHOR
Rin Chupeco has written obscure manuals for complicated computer programs, talked people out of their money at event shows, and done many other terrible things. She now writes about ghosts and fantastic worlds but is still sometimes mistaken for a revenant. She is the author of The Girl from the Well, its sequel, The Suffering, and the Bone Witch trilogy.
Despite an unsettling resemblance to Japanese revenants, Rin always maintains her sense of hummus. Born and raised in Manila, Philippines, she keeps four pets: a dog, two birds, and a husband. Dances like the neighbors are watching.
ABOUT THE BLOG TOUR
The official hashtag for this blog tour is #NeverTiltingTour, and it will run from October 13th to October 19th — with a spoiler-free Twitter chat as its culminating activity. Because I am based in the Philippines, the tour will follow my country's time zone (UTC+08:00).
This is an international, promotional blog tour that accommodates all book bloggers, regardless of where they are located (be it inside or outside of the United States). Priority will be given to Asian bloggers, especially Filipinos, and Middle Eastern bloggers. The Never Tilting World also has the following: bisexual characters, characters suffering from PTSD, Sapphic (f/f) romance, and a character who's a hand amputee — if any of these represent you, kindly mention it in the last section of the form. However, it should be noted that the slots for this blog tour are limited, and filling out the form does not guarantee anyone a slot.
Sign-ups will close on August 30th, and the selected participants will be contacted via email a few days after. All official tour hosts will receive review copies of The Never Tilting World and will be expected to post a review for the blog tour. Although this is a review-required tour, you are more than welcome to add other creative or promotional content of your preference.
This promotional blog tour is in cooperation with HarperTeen (massive thanks to the publisher for working with me!). Hence, review copies will be distributed via Edelweiss. This means that you need to have a Edelweiss account in order to participate. However, physical review copies are available upon request for participants residing in the Philippines.
For other concerns or inquiries, you are more than welcome to leave a comment!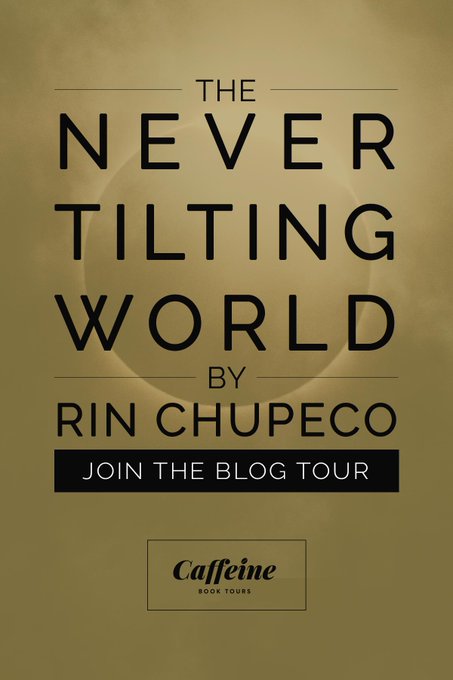 (Image not working? Click here to sign up.)


Twitter: @shutupshealea ‧ Instagram ‧ Pinterest ‧ Goodreads ‧ Bloglovin'