Here in the Philippines, we always make jokes about how Christmas starts when the calendar hits the popular "ber" months, specifically, September — and there's actually a lot of truth in these jokes.
The first day of September marks the beginning of decorating our homes with pretty lights and shamelessly blasting Jose Marie Chan's hits across all the malls (Jose Marie Chan is our very own patron saint of Christmas, y'all). Even our local newscasters start to count off the days remaining before the highly awaited 25th of December.
In fact, the Philippines is known to have the longest celebration of Christmas in the whole world (talk about hashtag Filipino pride!). Yep, our Christmas season lasts from September all the way to January! In case you think I'm bluffing, check out these articles from CNN and The Culture Trip.
What can I say? Filipinos live to celebrate and our souls absolutely thrive in festivities! We truly are an — arguably shamelessly — extra people. For instance, my home province is quite renowned for its parol or Christmas lanterns. We Kapampangans even have a Giant Lantern Festival during this season!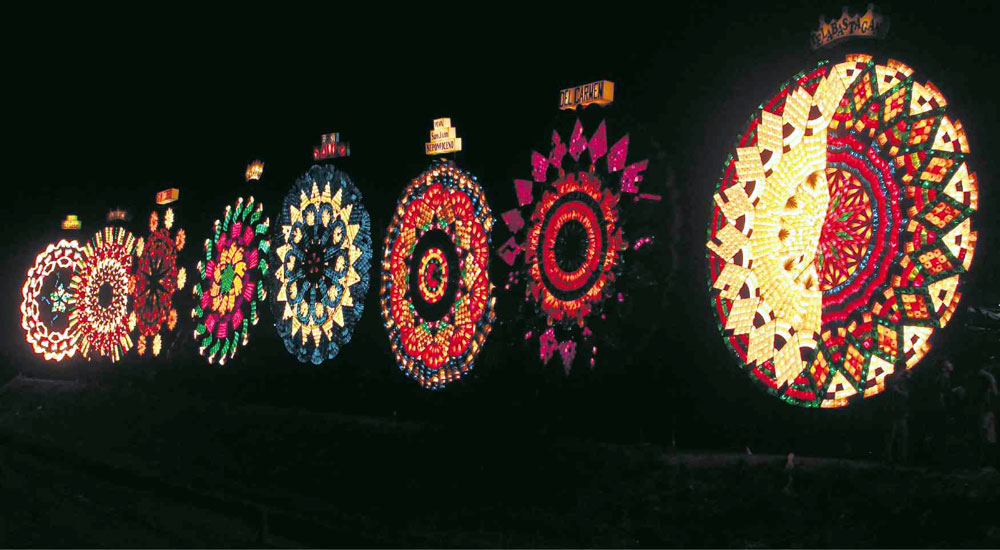 Photo credit: Reymond T. Orejas (via Philippine Primer)

Having said all of that, let's jump right into the point of this post, shall we? In the spirit of Christmas, I am organizing Bookish Secret Tita 2019 for the Filipino reading community!
WHAT IS BOOKISH SECRET TITA 2019?
Bookish Secret Tita 2019 (or more simply, #BookishSecretTita) is a bookish-themed "Secret Santa"-esque gift exchange that is exclusively for Filipino readers and bloggers who live in the Philippines. It's a very small project that I first tried out last year: once on my birth month (with other Filipino book bloggers whose birthdays fall within the month of August) and again on Christmas.
I had so much fun with organizing both times, but moving forward, I decided that it's best to align this project with the Christmas season. There's no better occasion for cheer, generosity, and compassion, after all!
You might be wondering about the name: Why use 'tita' over 'Santa?' Well. The simple reason is that your old white man Santa Claus is definitely not as extra as your average Filipino tita! And it's really important to me that we emphasize the idea of going the extra mile (or several miles) for someone else. Beyond providing my fellow Filipino readers an avenue for giving and receiving presents, I hope that this project inspires the spirit of camaraderie and thoughtfulness!
HOW WILL BOOKISH SECRET TITA 2019 WORK?
To put things simply: you sign up, you wait for me to assign you as someone else's "Bookish Secret Tita," and then you prepare a personalized gift package for them.
In more detail?
🌻 Fill out the sign-up form (it's found at the end of this post!) and wait for a confirmation email from me. The form will be closed at 11:59 PM of October 31st, while the confirmation emails will be sent out the day after.
🌻 Once you've confirmed your participation as a Bookish Secret Tita, I will randomly assign* you to another participating Filipino reader, and you will then be tasked to prepare a gift package for them. Ideally, the package should consist of at least one (1) book + a few bookish/non-bookish goodies.
🌻 To help you in preparing your gift, I will provide an information sheet containing your assigned giftee's wishlist and preferences, as well as links to their bookish accounts and Goodreads profile in case you want to figure out their reading taste.
🌻 Send out your package to your assigned giftee and make sure they receive it within the following period: 20th of December 2019 to 7th of January 2020.
🌻 Wait to receive the gift package from your Bookish Secret Tita!
* As much as possible, assignments will be random but some considerations will be made for special cases, such as, financial or budgetary concerns.
WHAT ELSE DO YOU NEED TO KNOW?
🌻 The responsibilities of a Bookish Secret Tita are as follows: (1) commitment, transparency, and timely communication; (2) thought and effort; (3) compassion; and (4) costs.
🌻 Failing to respond to the confirmation email within the given deadline will result in the automatic withdrawal of your participation.
🌻 Upon completing confirmation, participants are expected to commit and follow through. I need to emphasize that all of this is done in good faith and in the spirit of Christmas generosity.
🌻 To accommodate financial constraints and concerns, there is an option to opt for pre-loved or secondhand books (that are in good condition). There is also an option to opt against receiving any book or against receiving extra goodies.
🌻 All participants must be willing to shoulder local shipping fees.
🌻 Finally, I reserve the right to reject applications or filled-out forms, as well as the right to screen and/or filter participants in order to prevent complications and cases of scamming. While I will take all the possible security and screening measures to my fullest capacity, I will not be held accountable for any cases of loss, damages, misplacement, or complication.
Fill out the sign-up form: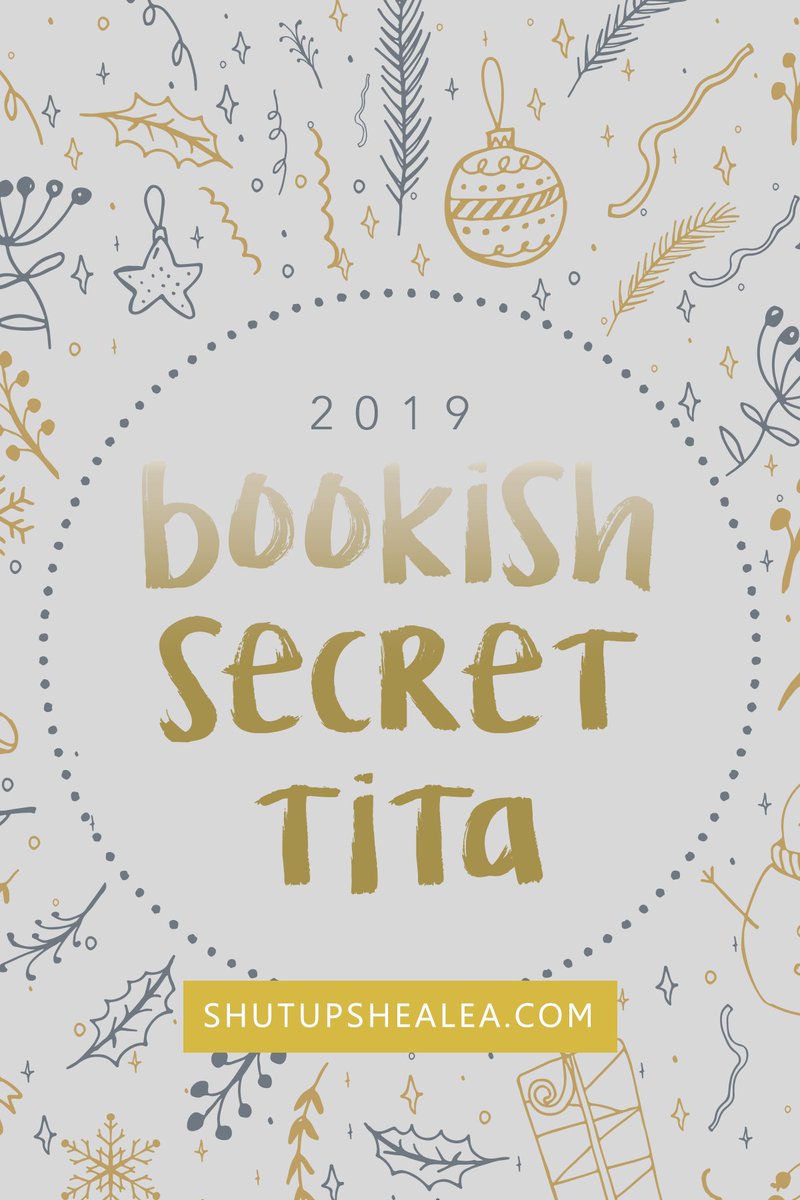 (Image not working? Click here to access the sign-up form.)
To reiterate, this form will close at 11:59 PM of October 31st (following the timezone of the Philippines). Feel free to help spread the word about this event by referring your Filipino friends to the following link: bit.ly/BookTita2019.

Twitter: @shutupshealea ‧ Instagram ‧ Pinterest ‧ Goodreads ‧ Bloglovin'