Friends, a lot of us might be familiar with the Goodreads Choice Awards, wherein Goodreads curates lists of potential "best books" in certain genres (e.g. fantasy and science fiction, historical fiction, romance) and encourages their site users to vote for their favorites. And quite frankly, it's a disservice to diverse books, marginalized authors, and the readers who are pushing for diversity and representation in literature.
Year after year, its initial nominees are predominantly white and heteronormative. In fact, in the 2019 Goodreads Choice Awards, there are only one to three authors of color per category. And this consistent outcome — this longstanding favor towards white-as-Captain-America's-buttcheeks authors and their books — is understandably questionable because (1) first-round nominees are selected by the Goodreads staff, and (2) the criteria or judging system behind these nominations are not disclosed by the site.
So, is Goodreads and its staff actively overlooking marginalized authors and diverse books? Results from past years point us to a cold hard and resounding yes.
Another problem I have with the Goodreads Choice Awards is the reality that it is marketed as this huge reader-based initiative (underneath its sparkling banner, it literally declares itself as "the only major book awards decided by readers), which is misleading because, as I've mentioned already, the initial nominees are all selected by the Goodreads staff. Although there is an option to "write-in" books that aren't nominated in the first round, very rarely do these "write-in" votes actually effect a change in the succeeding rounds of voting (not that it stops us from trying anyway — go write in Descendant of the Crane by Joan He for Best YA Fantasy and Best Debut).
Plus, and perhaps more importantly, I think we have to take a moment and ask: Why do readers have to put in a lot of work to have their favorite diverse books included in the running, while nearly all the slots are freely given to white authors and their books? Why are there a lot of barriers that prevent marginalized authors, especially authors of color, from receiving prestige and recognition to begin with? And for the love of everything, why can't readers pick out the nominees ourselves?
With all that being said, it is evident that the Goodreads Choice Awards holds little regard for the voices of readers and actively puts marginalized authors at a disadvantage compared to their more privileged counterparts (aka the whites). It is an obvious manifestation of the many flaws and prevailing prejudices of a larger system, and while it is very tempting to just ignore this absolute sham of an award-giving body, we cannot easily dismiss the sad fact that deserving authors are being robbed of the chance to increase the audience reach of their books.
It is unfortunate that we cannot change the system overnight, and if I'm being completely honest, I don't know what needs to be done in order for Goodreads and other major players in the industry to start listening to our voices. Nevertheless, I remain hopeful that change will eventually come, and I am happy to say that, as we wait, there are existing alternatives started by book bloggers that actively support diverse books and marginalized authors. Below are three upcoming and ongoing readers-based awards that you can support instead!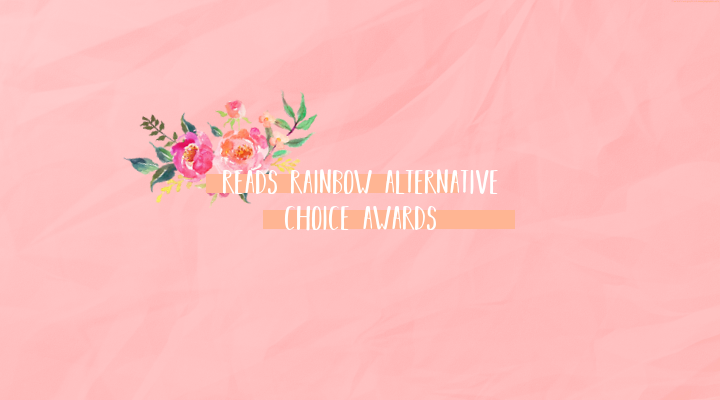 1. Reads Rainbow Alternative Choice Awards
Founded by Anna and Charlotte from Reads Rainbow, this awards is dedicated to LGBTQIAP+ literature. Voting is open until the 9th of December, and the winners are set to be revealed the day after, which is the same day as the results for the 2019 Goodreads Choice Awards. You can submit your votes through this form.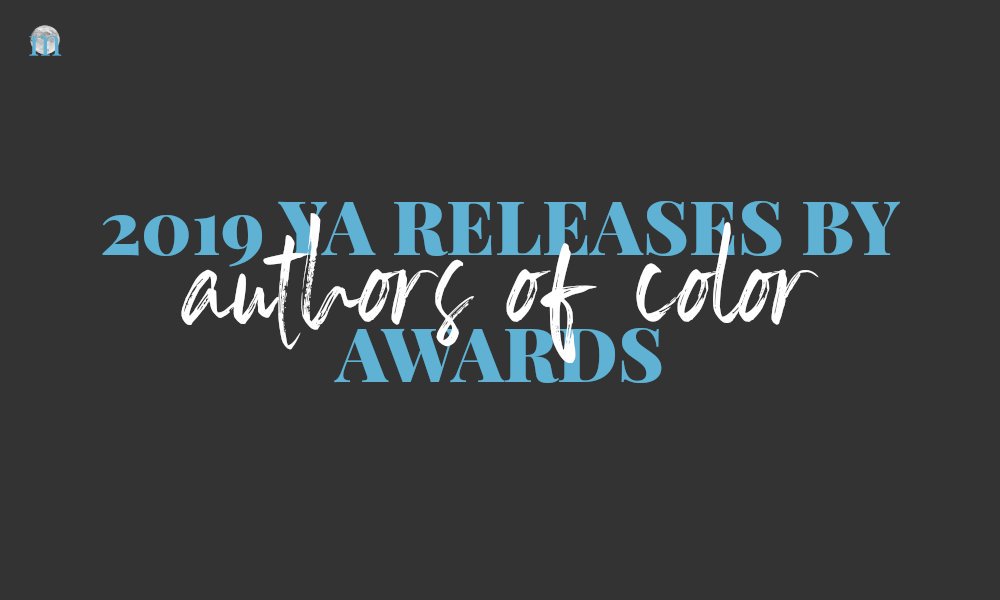 2. 2019 YA Releases by Authors of Color Awards
With the intent to recognize more authors of color, Michelle of Magical Reads came up with an awards system that's exclusively for young adult books released in 2019 and written by authors of color. Its categories include debut, contemporary, science fiction, fantasy, historical, and mystery/thriler. Voting for the first round ends on the 16th of November, and you can learn more and submit votes on her blog.
3. 2019 Bookish Reader's Choice Awards
Kaleena from Reader Voracious is hosting an alternative awards system that is, if I may quote Kal herself, "designed to actually give readers their voice to determine the "best" reads of the year." It aims to give readers the voice we deserve, as well as to address the disparities occurring within the Goodreads Choice Awards. You can nominate titles until the 30th of November and learn more about the mechanics here.
Pin this post on Pinterest!
You can share this post on other social media platforms, too — check out the buttons at the bottom of this post. If you really enjoy my content, maybe consider supporting me with a cup of coffee?
I'd love to hear from you!
🌻 What are your thoughts on the 2019 Goodreads Choice Awards? Are you as sick of these predominantly white nominees as I am?
🌻 What are some diverse books that you think Goodreads unfairly slept on?
🌻 Are you going to submit your nominees and votes in any of these alternative choice awards?

Twitter: @shutupshealea ‧ Instagram ‧ Pinterest ‧ Goodreads ‧ Bloglovin'