An exclusive interview with Filipino author-illustrator, Tori Tadiar — the brilliant brain and talent behind my favorite Filipino graphic novel, Sagala. When I came across her recent book deal announcement on my feed, I immediately knew that I had to invite her for Wikathon 2022. Lo and behold, Tori said yes! 🥰
While I am excited to delve into Tori Tadiar's portfolio and upcoming projects, I'm also thrilled to finally have a Filipino artist as a guest on the blog. This is a first for me, and I could not have asked for a better person to share this experience with me.
Truthfully, I rarely consume visual novels. I read my fair share of manga back in high school. But otherwise, reading comics and graphic novels was a rarity for me. That being said, my delightful experience with Sagala certainly rekindled my interest in visual storytelling. It was my first time seeing my culture in this specific medium, and I was easily swept away.
I've been meaning to dive deeper into the local comics scene, and if you're a fellow novice like me, then please read on! My interview with Tori is personally illuminating, and I think it'll inspire you, too. 😊
(Last Updated: August 30, 2022)
More on Tori Tadiar's Latest Book Deal
As mentioned earlier, Tori Tadiar has an upcoming graphic novel series that was acquired by Disney Hyperion. In a five-house auction no less! Definitely quite a feat. But that isn't even the most exciting part. What really piqued my interest about this deal was the premise of the series itself.
With that said, what do we know so far about Highsummer?
Highsummer is a debut middle-grade graphic novel series by Filipino author-illustrator Tori Tadiar. In this series inspired by Philippine folklore and mythology, 12-year-old Mika tries to undo a curse she accidentally cast on two classmates—but when she awakens ancient gods and a sun-devouring beast set on plunging the world into darkness, she must team up with her former bullies to save the world and all she holds dear. Publication of the first book is set for 2024. Britt Siess at Britt Siess Creative Management did the three-book deal for world English rights.
Source: Publishers Weekly (May 30, 2022)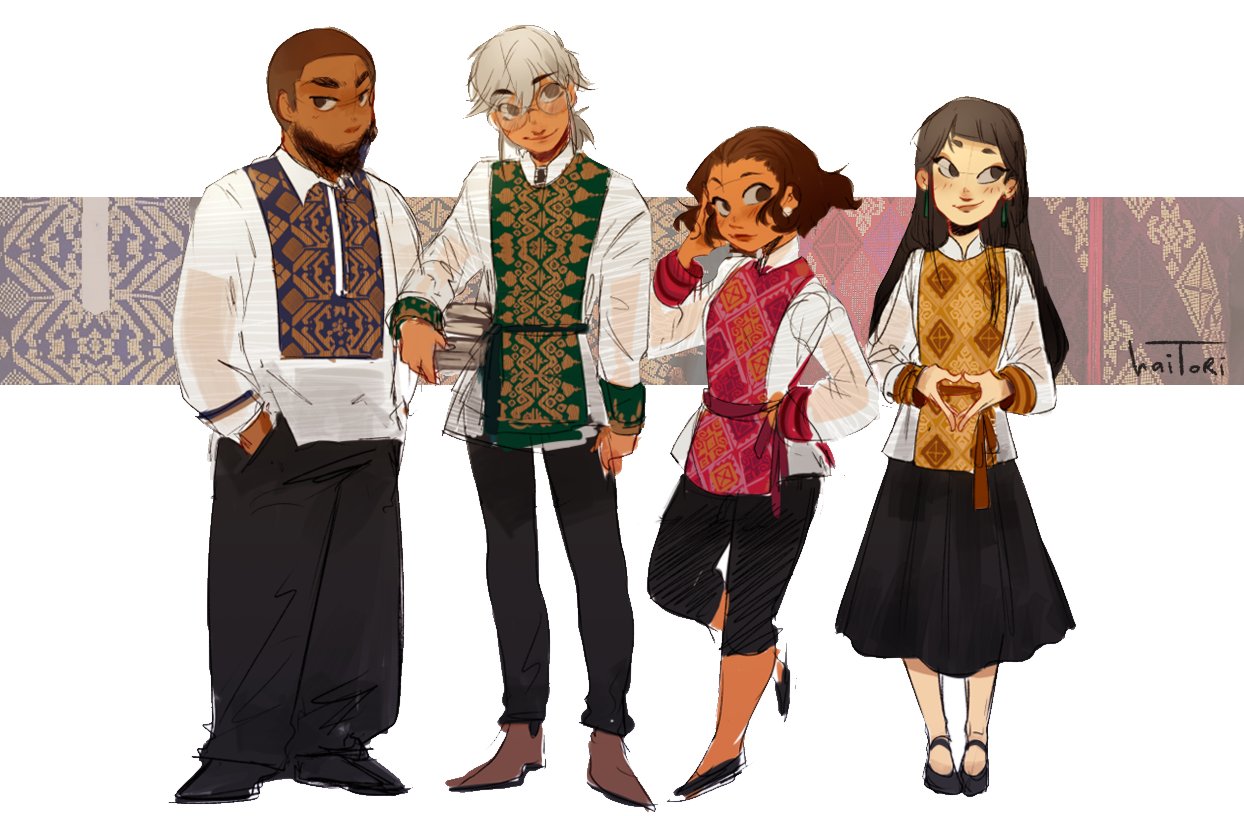 Author Interview with Tori Tadiar
---
What is your pastry and beverage combination of choice?
SHEALEA: Hi, Tori, welcome to the blog! I am so happy to have you here. Thank you for agreeing to participate in this year's series of author interviews for Wikathon! Let's imagine that we're doing this interview in a beautiful café. What pastry and beverage combination would you order from the menu?
TORI TADIAR: As a (recovering) coffee addict, I'd say a cold brew or a flat white. Then it would be a choice to either get something smothered in cheese or anything with white chocolate!
What are three quick tidbits about yourself that most of your readers might not know yet?
TORI TADIAR:
I have a broken heart. Literally! I was the youngest person at the cardiology wing when I got my pacemaker implanted at 21 years old.
I had a very intense K-pop phase a few years back, but unfortunately, the group I stanned was a project group that had to disband. 🙁
I was the lead guitarist for a rock band when I was in high school, despite not owning my own electric guitar. The first thing I saved up for after getting a job was my very own Fender Stratocaster, which my boss at work sold to me at a discount!
Are there any media that you've been avidly consuming lately? Can you share a few titles with us?
TORI TADIAR: I've been growing my collection of graphic novels for a few years now, and lately I've been hoarding books for a middle-grade audience. Some recent favorites: Seance Tea Party by Reimena Yee, Squire by Nadia Shammas & Sara Alfageeh, Lightfall by Tim Probert.
How did you feel when you learned that your work will be published by Disney Books?
SHEALEA: Congratulations on your book deal with Disney Hyperion! How did you feel when you learned that your work will be published by the same house that released the Percy Jackson series?
TORI TADIAR: Thank you! I'm still overwhelmed by it, honestly. For me, it won't feel real until I can hold the finished book in my hands, haha! I grew up on Disney movies and my biggest dream as a child was to become an animator working on Disney's feature films. I was also a huge mythology geek, eating up Greek, Egyptian, Norse mythologies – mostly through video games, TV shows, and books like the Percy Jackson series.
When I came up with the concept for Highsummer, I wanted it to be about kids on a magical adventure featuring Philippine mythology from all over the archipelago, but I never thought it would get picked up by Disney Hyperion! It's a bunch of dreams coming true at the same time.
Without giving too much away, what can readers expect from Highsummer?
TORI TADIAR: Ah, this is tricky because I can't reveal too much until we're closer to that 2024 publish date. For now, what I can share is that Highsummer will be a full-color graphic novel set in the Philippines and stars an all-Filipino cast.
Readers can expect to read about a junior high school set at the foot of Mt. Makiling with students dressed in Filipiniana uniforms and belonging to Ilustrado-named Classes, like a tropical version of Hogwarts or Camp Half-Blood! My overplanned fictional school aside, readers can also expect deities and creatures from across the archipelago, characters and superstitions from Philippine folklore, and family and friendships at the heart of it all.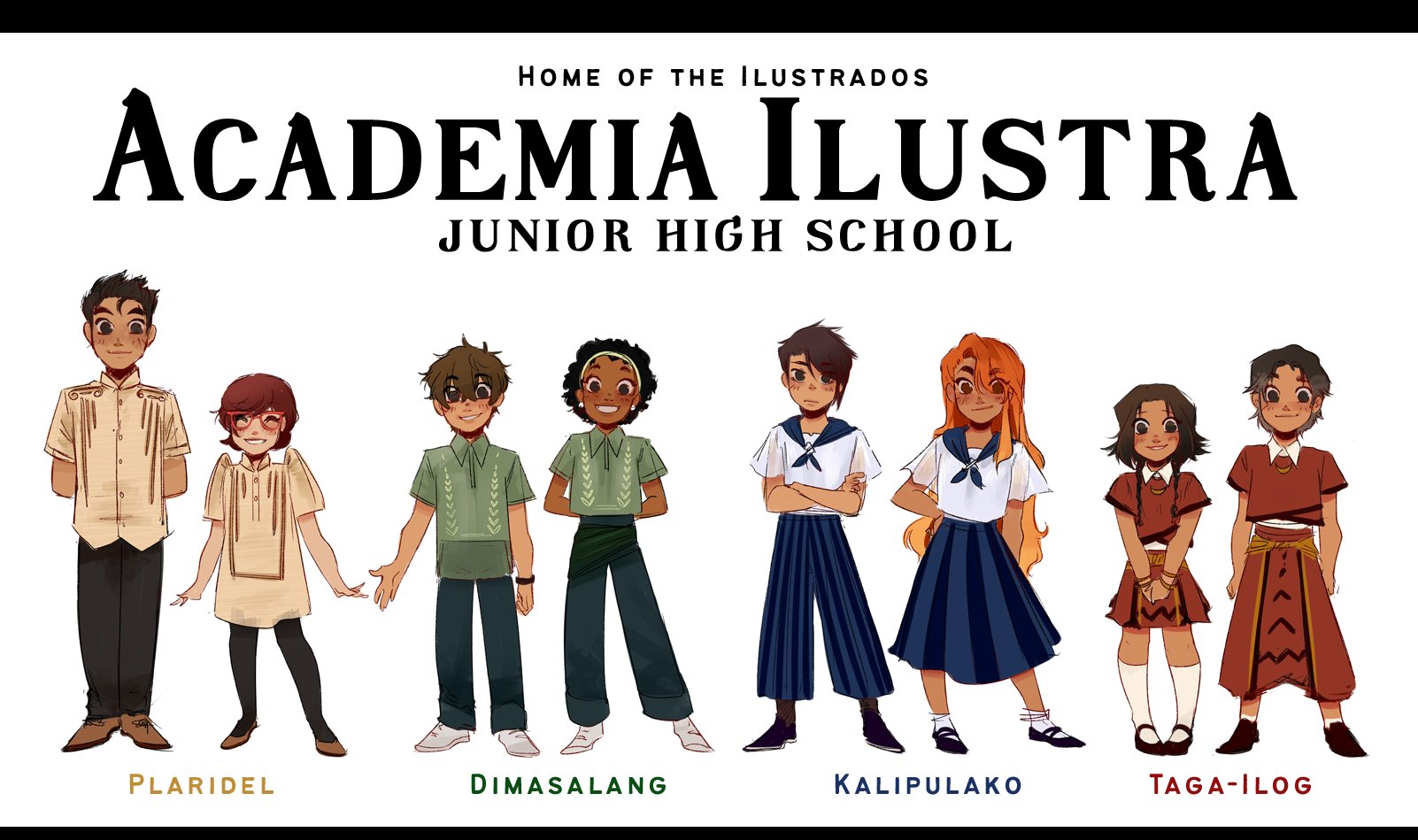 Can you walk us through your journey as a graphic novelist and artist? What got you started in art?
TORI TADIAR: I've been drawing ever since I can remember, but my fondest early memory was drawing a LOT of Pokémon fanart with my cousins. I got exposed to a lot of "geeky things" thanks to my older cousins' influence: anime, video games, and comic books, until my Ninang bought me a set of "How to Draw Manga" books and a sketchpad on my 10th birthday. That set me off into my journey of creating embarrassingly indecipherable comic strips until it eventually paid off many years later!
My "official" start in being a graphic novelist was SAGALA, which was the project I worked on coming out of Komiket's Comic Book Creator's Workshop back in 2016. I initially thought it wouldn't sell and that no one would understand the story, but I ended up selling out of copies on my first con – and had readers coming back to ask me for a sequel. Since then I have self-published SAGALA's complete volume of four chapters in 2019, and my second work, Twinkle, Twinkle, was published as part of PICOF (Philippine International Comics Festival)'s Official Selection in 2021.
---
Add Sagala on Goodreads. Get a copy from Komiket, The Bargain Reader, or Gumroad.
Add Twinkle, Twinkle on Goodreads. Get a copy from Komiket or The Bargain Reader.
What fuels you to tell stories that bring Filipino culture front and center?
SHEALEA: Admittedly, I've been quietly following your work, and I have to say that I absolutely loved SAGALA! It's really admirable that much of your work brings Filipino culture front and center. What fuels you to tell these stories?
TORI TADIAR: Thank you! I've always loved telling stories, but usually, my characters were based on the media I was consuming – and at that time, popular media for me was Western or East Asian. I learned so much about those cultures because they seemed so fun.
When I started working on SAGALA, I was originally inspired by how unique FIlipiniana costumes are – pina, embroidery, big butterfly sleeves – and that led me down a rabbit hole of Philippine history, fashion, and architecture. I thoroughly enjoyed the learning process, and I wanted my readers to also somehow want to learn about the things I put on the page, and also see themselves and their culture in the characters they read about.
As I got started on learning foreign cultures through accessible stories, I hope my stories help Filipino readers, as well as readers from other cultures, get interested in our diverse culture as well!
What do you find most compelling about telling a story through comics?
SHEALEA: All forms of storytelling are unique and fascinating. What do you find most compelling about telling a story through comics?
TORI TADIAR: I'd say it's a cross between reading a novel and watching a film – you don't have to imagine everything (as with a book), and you're also not served everything (as with a film or TV show). It's a unique type of reader participation, where you have to imagine what goes on in the spaces between panels.
I also love how I can tell a story visually within the constraint of a page. The amount of elements I can use [is] limitless – onomatopoeia that complements the art, speech balloons playing into the overall image, how to arrange the panels to lead the reader's eye in the right sequence, what camera angle to use to give more weight and meaning to what's happening on the page. It's a lot of fun (but also a lot of work) trying to put everything together!
For readers who are still acquainting themselves with Filipino komiks (such as myself), how would you describe the comic scene in the Philippines?
TORI TADIAR: If I got this question a few years back, I'd say it was pretty much a small, indie scene revolving around comic conventions where artists use their earnings to buy from the next artist… who would do the same in a small cyclical economy.
The scene is a lot more exciting now, with more local publishers interested in printing komiks, online komiks portals like Penlab featuring veterans and up-and-coming talent, cons like Komikon and Komiket coming back after years on lockdown, and komiks being picked up internationally: Budjette Tan's Trese on Netflix, After Lambana by Eliza Victoria and Mervin Malonzo, and Mythology Class by Arnold Arre as some examples, Paolo Chikiamco's Mythspace pulling off a wildly successful Kickstarter campaign, komiks featured in international book fairs like Bologna and London, and so on.
There's so much more brewing behind the scenes and I am so excited to see more and more komiks get the attention they deserve (and komikeros getting paid what they're worth)!
What Filipino food would pair nicely with your graphic novels?
SHEALEA: Just for fun, let's try pairing your works with Filipino food! What dishes, pastries, desserts, or what-have-you would nicely suit each graphic novel?
TORI TADIAR: This one's difficult! But if I had to take my best shot:
SAGALA would be a grand fiesta, where households cook their specialties and there's just SO MUCH food available to everyone.
Twinkle, Twinkle would be bibingka after Simbang Gabi. You're surrounded by Christmas lights, under a dark sky, and wrapped in a cool breeze.
Highsummer would be salty fish crackers and Sprite in a plastic bag on a hot June day after school.
Aside from Highsummer, are you currently working on anything else?
TORI TADIAR: I'm planning my upcoming wedding! Surprisingly, some parts of the planning also count as research for my work – visiting a barong store in Lumban, Laguna for my fiancé's wedding attire inspired me on what Highsummer uniforms could look like!
On the backburner is a possible remake of SAGALA (I had always wanted it in full color and with less loose ends!), and its sequel SINTA – but I won't be able to get to those in the near future. I'm also working on a fun, magical story on the side that I can't reveal just yet – follow me on Twitter to hear about it as soon as I can share more!
Sunflower Spotted: Tori Tadiar
---
Tori Tadiar is an illustrator and comic artist from the Philippines.
She works as an IT professional by day, and works on art whenever she can: including short comics, graphic novels, book illustrations, and game art.
Her dream is to be able to tell stories that are distinctly Filipino but universally-relatable, and to introduce and immerse readers in alternate worlds based on the culture of the land she calls home.
Sunflower Spotted is a guest feature where authors, content creators, and creatives are invited to the blog to talk about their work, their personal advocacy, and their lived experiences. Mainly consisting of interviews and spotlights, this series hopes to uplift voices and foster fascinating conversations.
Author Interview Lineup for Wikathon
Check out the rest of the author features here. Or you may refer to the full lineup below:
By the way, the other Wikathon hosts are conducting more interviews on their respective platforms. With that, please make sure to follow Kate, Klauds, Spens, Ena, and Zia as well! It's truly a great time to be a Filipino reader. ☺
Pin this post on Pinterest:
Thank you for reading!
My main affiliates (such as Amazon and Fully Booked) are disclosed at the bottom of this website. Making purchases through my affiliate links will help me earn a tiny commission at no extra cost to you.

Finally, if you really enjoy my content, consider further supporting me by leaving a one-time tip ☕ or joining my sunflower garden. 🌻🍃
I'd love to hear from you!
🌻 Have you checked out any of Tori Tadiar's graphic novels? I'm definitely planning on getting a copy of Twinkle, Twinkle soon!
🌻 What are your thoughts on the premise behind Highsummer?
🌻 Have you dipped your toes into the Filipino komiks scene? Please recommend some of your favorite comics and graphic novels below.