As all of you know, I came back from a record-setting hiatus from blogging and content creation. In an ideal world where I have a lot more free time on my hands and an abundant amount of motivation to write, I would've written separate wrap-up posts for all eight months of this year.
But alas, this is not an ideal world. As evidenced by the terrible pandemic that's turned our idea of 'normal' upside down. Additionally, a hundred other shitty things that have happened in 2020.
I don't think I'm the only person who feels completely drained and exhausted by this shit-storm of a year. But fortunately for me, August was not as horrible as I thought it'd be. Let's dive in and stroll through this month's memory lane. ✨
MY MONTH IN BOOKS
---
ON WHAT I READ
August is usually an extremely hectic month for me. What with being my birth month and all. Despite everything going on in the world, August 2020 was no less busy or hectic. Hence, I'm genuinely surprised that I still managed to read thirteen(!!!) books.
I deviated from my August TBR by… a lot. Especially when it comes to the titles that I set aside for Wikathon, which is a month-long readathon dedicated to Filipino-authored books. I'm low-key disappointed in myself. But I'm trying to be kinder to myself. Especially regarding reading goals.
My total reads for the month is definitely a mixed bag of extremes. In the best and worst way. I either really loved them or really loathed them with every fiber of my being. Additionally, it's worth pointing out that I mostly picked up romance and contemporary books throughout the month. As an avid consumer of science fiction and fantasy, this is rarely the case for me.
📚 The Rise of Kyoshi by F.C. Yee // I decided to reread The Rise of Kyoshi before diving into its sequel. And honestly? It was definitely one of my better decisions because this story hit harder the second time around. I literally burst into joyful tears because of Kyoshi and Rangi's relationship. Moreover, no one can convince me that there's a better first kiss scene outside of The Rise of Kyoshi, okay? No one!!! // Read my review
📚 The Shadow of Kyoshi by F.C. Yee // Powerful. Iconic. Absolute perfection. I truly could not foresee how this duology would end, but after reading the ending of The Shadow of Kyoshi, I cannot imagine a more satisfying conclusion. This follow-up novel does a really great job of further cementing Kyoshi's character as a person and as the Avatar. She's forced to confront her flaws and shortcomings, and her beliefs are constantly tested. All in all, it was really beautiful to witness Kyoshi find herself and her path. // Read my review
📚 With the Fire on High by Elizabeth Acevedo // After I listened to the audiobook of Clap As You Land last June, I decided to make it my life's mission to listen to all of Elizabeth Acevedo's audiobooks. When I first read With the Fire on High in its ARC form, I was so shaken by how deeply connected I felt to Emoni, who reminded me so much of my own mother. Much like Emoni, my mother had me during her teen years, and her personal struggles are very much reflected in this book. Listening to the audiobook impacted me in the same way and with the same intensity. Overall, I truly cannot recommend this book highly enough. // Read my review
📚 All Boys Aren't Blue by George M. Johnson // I'm not a non-fiction person. So, it comes as no surprise that All Boys Aren't Blue is the first memoir I've ever read. I listened to its audiobook, and it was such a transformative, incomparably beautiful experience. Moreover, I loved that it was narrated by the author, and I appreciated the rawness.
📚 My Heart Underwater by Laurel Flores Fantauzzo // Fantauzzo's debut novel incited a lot of mixed feelings for me. On one hand, I genuinely appreciated what My Heart Underwater is trying to do. This is an important coming-of-age story that focuses on a young Filipino-American girl coming to terms with her inappropriate student-teacher relationship. On the other hand, however, I was uncomfortable with how the Philippines was portrayed. In many ways, the book seemed to venture into poverty porn. // Read my review
📚 Simmer Down by Sarah Smith // Anyone who's been following me on social media more or less knows that I hated Sarah Smith's debut novel, Faker. I dived into Simmer Down with the knowledge that it was probably going to be terrible and have a terrible representation of Filipino culture. And you know what? I was right! // Read my review
📚 From Twinkle, with Love by Sandhya Menon // Reading From Twinkle, with Love has helped me realize that I absolutely don't mind reading about messy teenagers being messy, as long as they aren't disgustingly privileged. I'm really glad that I gave Sandhya Menon another chance, despite my struggle to finish When Dimple Met Rishi. // Read my review
📚 There's Something About Sweetie by Sandhya Menon // This is everything that a lighthearted, fluffy YA contemporary romance novel should be! There's Something About Sweetie exceeded my expectations. By leaps and bounds! I don't have much to say other than 'I really enjoyed this.' // Read my review
📚 Court of Lions by Somaiya Daud // This sequel left me absolutely speechless. I don't know how I'm supposed to critique it? Because wow. Stunning. Impactful. Complex. Revolutionary. It physically pains me that this Moroccan-inspired, politically heavy sci-fi duology remains to be criminally underrated. More people need to pick these books up!
📚 You Had Me At Hola by Alexis Daria // This was pitched as an unforgettable, hilarious rom-com set in the drama-filled world of telenovelas — and it delivered on that promise. If you're looking for a realistic romance against a mundane backdrop, this is not the book for you. However, if you're looking for a fun and steamy romance filled with sexual tension and unbelievable drama, this might be your cup of tea. // Read my review
📚 The Worst Best Man by Mia Sosa // I don't want to be mean, but this book was so stupid. Brain cells were lost, tears of frustration were shed. I'm still processing the fact that the main conflict of The Worst Best Man revolves around the fragile ego of a white man. Not to mention the terrible, TERRIBLE sex scenes in this book. Oof. // Read my review
📚 Temporary Wife Temptation by Jayci Lee // Okay, listen. I love the marriage of convenience trope. I don't mind that much of the romantic development happened off-page. But I draw the line at built-up sexual tension being wasted on mediocre missionary sex scenes. I'm still seething. I have never felt more personally wronged in my life. // Read my review
📚 Adorkable by Cookie O'Gorman // I'm embarrassed to admit that I've read this mediocre, bland YA contemporary romance starring a being-an-introvert-is-quirky female lead and a bland neanderthal of a love interest three times. I have no excuses to offer. Excuse me while I bury my head in deep shame. // Read my review
---
ON WHAT I WILL READ
MY MONTH IN BLOGGING
---
– ON WHAT I WROTE –
📝 I introduced Shut up, Shealea 2.0 to the online world. In my first post of the month, I talked about the new vision that I have for this blog. And there's also a huge international giveaway that you don't want to miss out on!
📝 I shared 7 things I wish I had known before I started my book blog. Surprisingly, this post resonated with many people in ways that I did not expect. 😳
📝 To commemorate Buwan ng Wika, I highlighted 31 Filipino bookish creators that you ought to follow.
📝 I wrote bullet reviews for three highly anticipated science fiction books that did not exactly work for me. It was definitely a bad case of expectations vs. reality.
📝 I ended the month by sharing my plans for September, which involves much-needed spring cleaning. I also introduced the ✨🍃🌷 Goodreads spring cleaning challenge 🌷🍃✨ — otherwise known as #goodreadance2020.
---
– ON WHAT I SHARED ON SOCIAL MEDIA –
🔔 I shared photos of my recent e-book haul, all the graduation gifts I've received from friends, some book mail, and the first finished hardback I've ever received from a publisher. I never imagined something like this to happen to me. Much less a debut from a Filipino author. 💙❤💛
🔔 For reasons beyond my two remaining brain cells, I garnered 1,000 followers on bookstagram! If you aren't following me there yet, maybe you should? I enjoy sharing snippets of my personal life on my stories. 😊
🔔 I finished my Goodreads reading challenge early! As of August 11th, I've read 100 books this year. 🥳 Eighty-four percent (84%) consist of diverse and #ownvoices books. Since my goal was to read at least 70% diverse books, this little figure makes my heart so happy!
🔔 This Leo girl celebrated her 24th birthday in cartoon pajamas!
🔔 In case you missed it: I sort of, kind of debuted on booktube!!! I co-hosted the ✨ KateLea Show ✨ where Kate and I interview our favorite Filipino authors. Namely, Rin Chupeco, K.S. Villoso, and Gail D. Villanueva.
🔔 I received an e-ARC of my favorite problematic author's upcoming sophomore novel. Otherwise known as Simmer Down by Sarah Smith. For obvious reasons, I seized the opportunity to hate-read it and did a short update thread in the process.
🔔 I may or may not have confessed to my crush. And this was the response that I got. 🥺
🔔 My biggest book blogger dream came true! 💛 My review is a back blurb for Secondhand Origin Stories by Lee Brontide. It is a terribly under-the-radar novel about queer teen superheroes, found family, and the legacy passed down from older generations to the youth.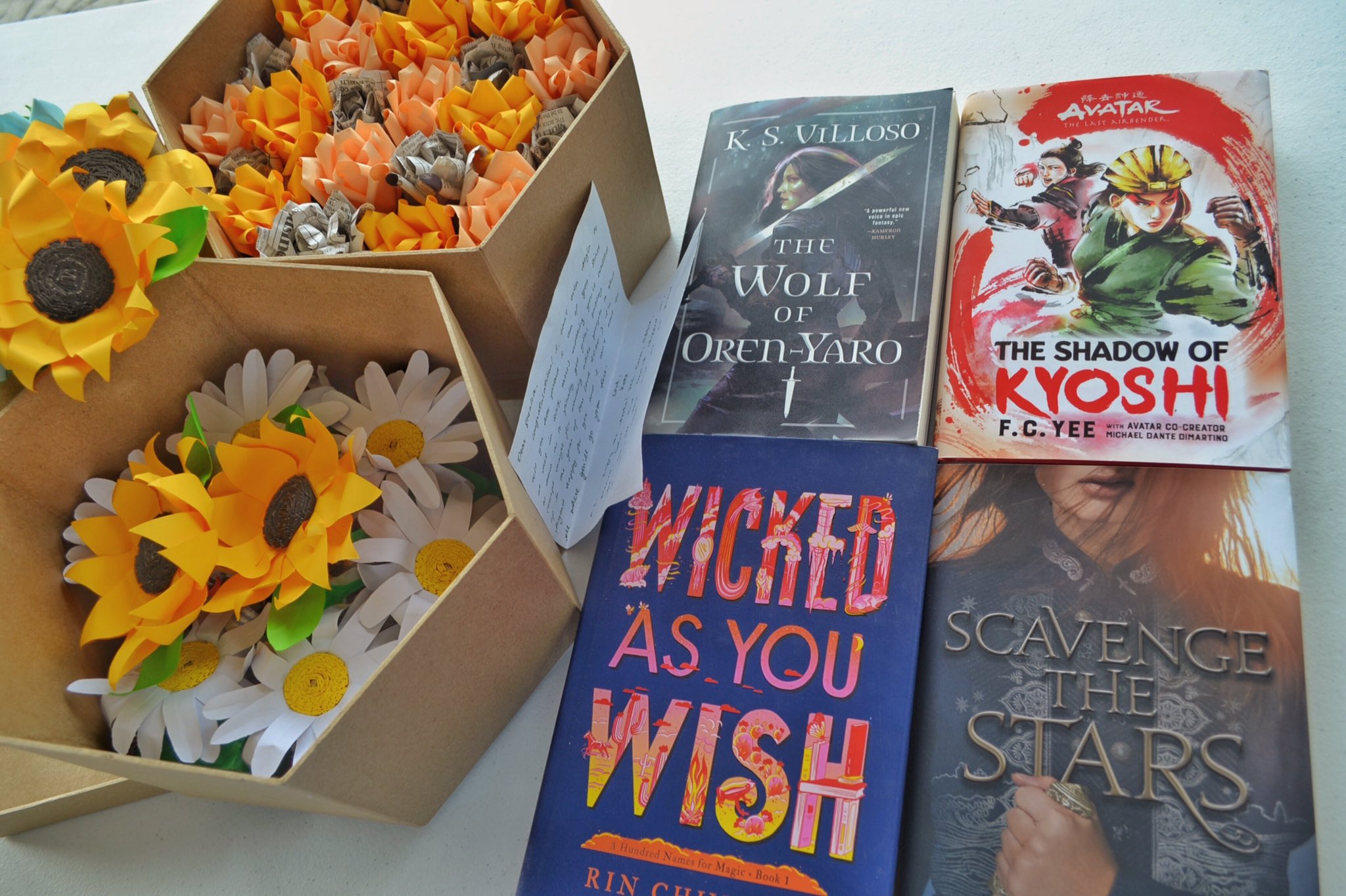 ---
– ON WHAT I FOUND INTERESTING ONLINE –
📌 I dared Kate to translate horrible lines from Faker into Tagalog. And she did it! While dragging her boyfriend with her. If you missed it, I highly recommend watching the replay of their live show. Make sure that you have a glass of milk ready. 🥛
📌 Tracy and Joel teamed up to turn "Book Twitter Drama" into book recommendations. I thought that this was an incredibly creative idea!
📌 The Bookweaver's Daughter by Malavika Kannan has been widely criticized for its representation of Indian culture and for the problematic undertones of her story. There are well-written reviews from Mish, Vee, Meha (Kashmiri reviewer), and Vee. Do check them out so you can have an informed opinion about this book!
📌 There have been a lot of conversations regarding the #ownvoices label. While I have my own thoughts regarding the #ownvoices movement and the constant misuse of the label, I did appreciate the discussion posts. Tessi asked "How broad is #ownvoices?" while Kay offered a valuable perspective as a biracial reviewer.
📌 Sam wrote a particularly personal post about the humiliation of being disabled. I genuinely believe that we all need to do so much better in including people with disabilities in our activism, paying attention to the issues that they face, and creating a safe environment for them.
📌 To no one's surprise, CW gave Chloe Gong's These Violent Delights the glowing book review that it deserves. I have yet to figure out how to write mine!
📌 Xandra's been crushing the book blogging game with phenomenal blog posts! I particularly enjoyed her discussion on how book blogging changed her life and her tutorial on editing digital book covers into bookstagram photos.
📌 More recently, Trish, Gerald, and Kat from the Trihoes have put together a fun and entertaining live show for The Bone Witch by Rin Chupeco! I live for their energy and chaos.
EVERYTHING ELSE IN A NUTSHELL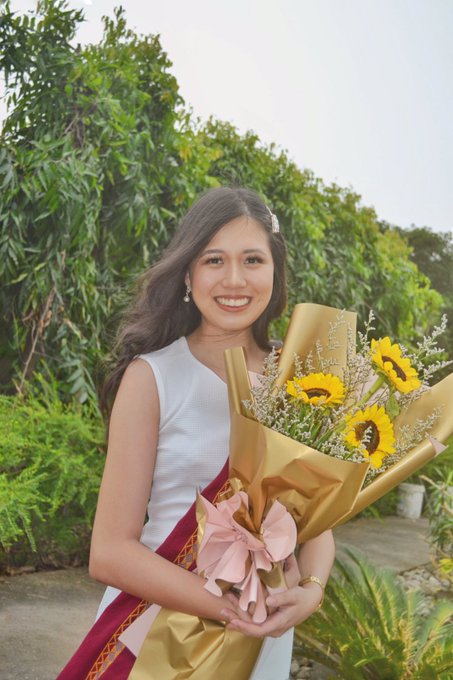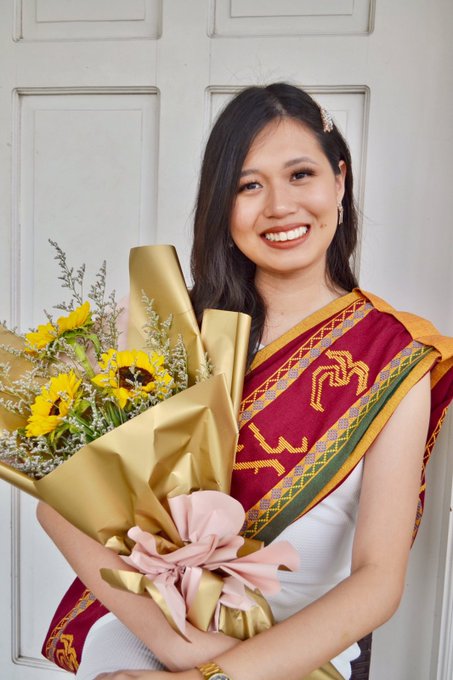 ---
– ON LOOKING BACK –
Suffice it to say, August was a wildly eventful month for me. Aside from relaunching my blog, graduating from university, and celebrating my birthday, I also started my job-hunting. Albeit casual and low-key. In other words, I'm privileged enough to not need to rush into gaining employment right away. This is great because there's a lot left for me to figure out. I honestly haven't put a lot of thought into the career path that I want for myself. But again, and more importantly, this is a privilege that many fresh college graduates don't have. Especially amidst this pandemic.
August also had its fair share of ups and downs. If you're on Twitter, then you may be familiar with this brief drama where my character was questioned (context). For the sake of transparency, I released my final statement, blocked the people I needed to block, and am happily moving on. ✨
Nonetheless, all the good outweigh the bad! Throughout the last month, I genuinely felt so loved online and offline. 🥰 For instance, I finally found the courage to share my blog with the people closest to me, namely, my family. For so many years, I did my best to hide this part of my life from them. Because I feared that they wouldn't understand. Especially since I grew up in a household that didn't exactly encourage reading and spending money on books. But they've been more supportive than I anticipated! In fact, the category art on my homepage (i.e. books, media, lifestyle) was made by my youngest sister. Although I won't ever give my blog's name to my parents, they are aware that I promote books online — and that's already more than I ever imagined.
Overall, I am continuously humbled by the outpouring of steadfast support that I receive from everyone in my life, especially the readers of my blog. I've only been blogging for two weeks, but I can confidently say that blogging has greatly improved my mental health. Especially during a time where it's easy to fall into feelings of uselessness and helplessness.
---
– ON MOVING FORWARD –
I already shared my spring cleaning in September plans with you all. The Goodreads Spring Cleaning Challenge has garnered a whole lot more interest than I anticipated. It's made me even more excited to declutter throughout this month!
Moreover, I also want to focus on finishing some of my mini-projects and doing work for Caffeine Book Tours. (Speaking of mini-projects, the details for the Jade City read-along should be up on my blog soon! Keep an eye out for that.) Because of all these, I'm keeping my September TBR to a minimum. Most of the titles that I picked are either buddy reads or require book reviews around a certain time. Oof.
Basically, I'm hoping that September will be the anti-thesis of 'ambitious'. I just want to do things at a comfortable, easy pace. 😊
Pin this post on Pinterest:
Thank you for reading!
My main affiliates (such as Amazon and Fully Booked) are disclosed at the bottom of this website. Making purchases through my affiliate links will help me earn a tiny commission at no extra cost to you.

Finally, if you really enjoy my content, consider further supporting me by leaving a one-time tip ☕ or joining my sunflower garden. 🌻🍃
I'd love to hear from you!
🌻 How was your August? And what are your plans for September?
🌻 What were your favorite reads from August? Are any of the books I mentioned in this post familiar to you?
🌻 Honestly, I've forgotten how time-consuming writing wrap-up posts can be. But I still love doing them! I enjoy being able to document highlights (and lowlights?) of my months. I'm very sentimental like that. What do you think about wrap-up posts? Do you enjoy reading them?